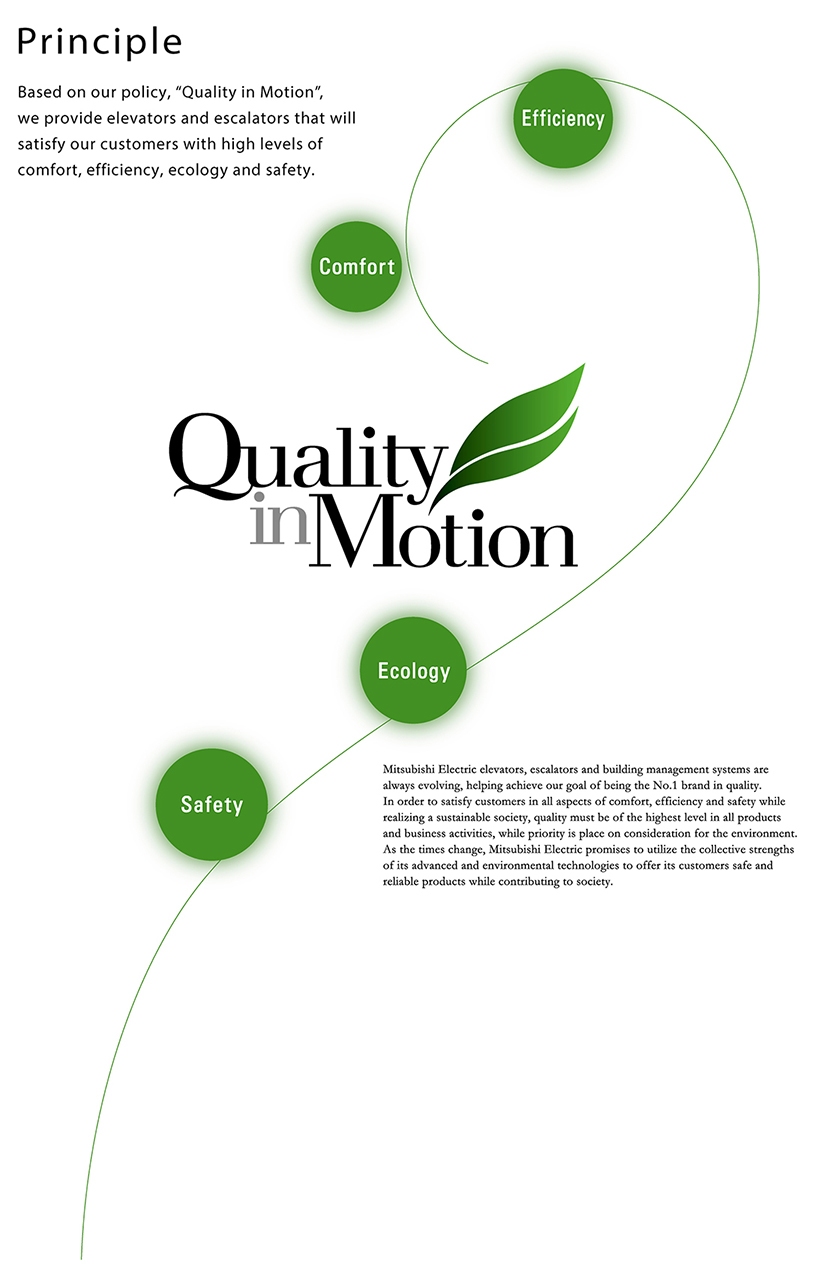 A Higher Standard of Precision
With an unwavering focus on technological research and development, Mitsubishi Electric has pioneered numerous innovations, including a high-speed elevator that can travel at 1080 meters per minute (59 feet per second) without disturbing a coin balanced on its edge on the elevator floor.
World's Fastest Elevator
Mitsubishi Electric broke the record for the world's fastest elevator when we unveiled an elevator that could travel at an astounding 20.5 m/s. Through our relentless development of advanced technologies, Mitsubishi Electric elevators combine high-speed without sacrificing safety and comfort to deliver a class-leading performance.